Education
The Best Online Certificate Programs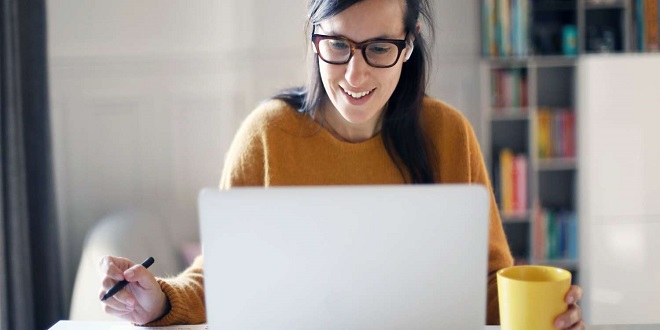 It is important to raise the standard of qualifications or change the specialty in order to keep up with the changing labor market. Most people want to be able to learn quickly and easily, while still getting the best results. The internet is a great tool in this regard, as it has always been. Online education is becoming more popular today because it's convenient to learn and improve skills from home, according to your schedule.
Let's go back to the beginning. Salman Khan created Khan Academy in 2006, an open-access educational platform that offered free education. Although there has been a significant leap in online certificate programs development in recent years, it was 2012 that the educational platforms edX and Coursera were created.
Even though there are many online programs available, many people don't consider them to be a complete education. They often ask where to place certification in their resume. These certificates can be added to the education section or in special sections of your resume. These courses are often short-term and you will still be able to acquire all the necessary skills for your chosen profession. This certification must be obtained from an accredited online program. Let's find out which programs are best for this purpose.
Hutchinson Community College Medical Billing and Coding
Invoicing and Coding of Medical Services is the process of sending information and processing payments to patients. After completing an online certification program, it's a high-paying profession. Many online programs offer medical billing and coding training. You can communicate by email or online with other students and get study materials.
Hutchinson Community College offers this program on-campus and online. This college program prepares students for work in hospitals and clinics where data is coded in ICD-10/PCS/CPT for reimbursement purposes. This course is also a good option if your budget is tight. You will receive the Health Information Technology Associate degree in Applied Science after completing the program.
DeVry University Web Design
Web designers create the appearance of websites and apps. These visual decisions can have a direct impact on brand perception, and even sales. The market is in dire need of talented web designers, whose salaries are among the highest. A well-designed website is essential to attract customers, as so many businesses have moved online. Many courses offer online certificates. Programs that are offered by universities and colleges, such as DeVry University, can help build trust with employers. DeVry University.
You can learn web design in just 10 lessons through the university's course. DeVry University is the best choice. You will learn how to create user interfaces and use animation and media content in creating a website. The online curriculum is based upon the Adobe Certified Associate exam concepts, so you can be prepared to pass the ACA exam.
Cybersecurity at Rochester Institute of Technology
Cybersecurity is a highly sought-after profession. There are many online courses to help you learn. There is an online course for everyone, no matter what reason you have to get into cybersecurity. It can be difficult to find the right course due to the sheer number of courses available online.
The Cybersecurity MicroMasters program at Rochester Institute of Technology is an online course that teaches you about network security, forensics and risk management. After completing the course, you will be awarded a bachelor of science in cybersecurity online.
Paralegal at Berkeley
Paralegal work allows you to acquire practical skills in handling legal documents and helps you to understand how to become a lawyer. A paralegal online course can be a great way to start your career.
Berkeley offers an online paralegal certificate program that can last from 6 to 12 months. Online paralegal studies can be completed online. The curriculum includes learning criminal and civil law, as well as the skills needed to use evidence in court. You will pass six classes and three electives if you choose Berkley's program. You'll learn the basics of research, writing and paralegal ediscovery.
Final Stages
The number of online certificate programs has increased over the years. It might seem difficult to choose a course worth your time. Therefore, it is important to carefully consider the options. It is easy to review the ratings and reviews or take a free trial.
About the Author
Gillian Grunewald
Gillian is a skilled writer and has a strong research approach to the career field. Over 12 years experience in editing and writing LinkedIn profiles. Education Master of Fine Arts, Writing Eastern Washington University