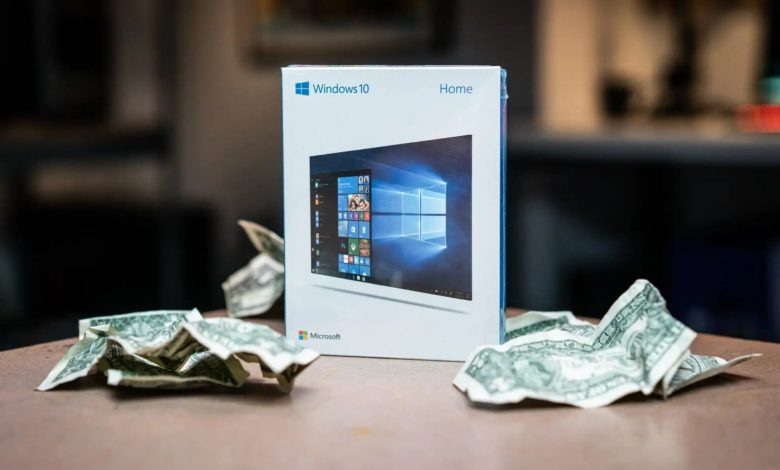 Windows Operating System is the most widely used operating system in the world. Windows Operating System was originally released as an MS-DOS-based operating platform in 1985. Windows OS has seen a lot of improvements over the years, and many new features have been added to it.
There are many advantages and disadvantages to Windows OS compared with other operating systems. We will be discussing both the benefits and drawbacks of Windows OS in this article.
The Advantages of Windows
Easy of Use
Windows OS is the most user-friendly OS available. It's easy to use and navigate making it ideal for personal and professional use. Its simplicity and layout makes it easy to use, even for people who don't know much about computers. However, its capabilities and features are strong enough to satisfy the needs of advanced users.
Software
Windows has a wealth of software that can be used. This is one of the greatest advantages. There are thousands upon thousands of programs that can be used to meet almost any requirement. There are many word processing programs and auto-clicker for Windows. You also have photo editing tools and email clients.
There is something for everyone, from simple productivity software to more advanced engineering tools.
Software developers often create Windows versions of their programs so that users have the best experience possible. Open source software is also available. This can be a great choice for people on a tight budget.
Compatibility
Windows' compatibility is another major advantage. Windows computers can connect to other operating systems such as macOS or Linux and communicate with them. This allows users to easily share files and data across different devices.
Windows has many compatible hardware options, which allows users to choose from a range of choices when buying a new computer or updating an existing one. Many peripherals that are compatible with Windows include printers, scanners and cameras.
Games
Windows is the most popular operating system for gaming. Windows is the preferred operating system for many of the most popular and expensive video games. There are also a number of gaming laptops and gaming PCs specifically designed for gaming.
There are many great games for Xbox and PlayStation, but the selection available on Windows is far greater. This makes Windows the best choice for gamers looking for the best selection.
The disadvantages of Windows
High resource
Windows has a high requirement for resources. This is one of its biggest drawbacks. To run Windows smoothly, users will need to have a powerful computer that has a lot memory and storage space.
This is not an issue for many users. However, it can cause serious problems for some people with older computers or those with a tight budget. Users may also find it frustrating when their computer's resource requirements are too high.
Highly susceptible to malware and viruses
Windows can also be infected with malware and viruses. Windows is the most widely used operating system in the world and is therefore a prime target of hackers and cybercriminals.
There are many security precautions that can be taken to protect your computer from malware and viruses, like installing an anti-virus program. However, Windows users still have the potential for being infected.
Potential for crashes
Windows can also crash easily, which is another potential drawback. This can happen due to a number of factors such as software or hardware issues and can result in lost data and productivity. Although there are many ways to reduce the chance of crashes, it is possible for them to still occur from time to time.
Security concerns
Windows has been the victim of numerous security threats over the years. This is another potential drawback. Although Microsoft has made significant security improvements, malicious actors still have the potential to exploit these vulnerabilities.
High-end
Windows can also be costly to buy and maintain. Users will need to pay for the license to run Windows. They may also have to buy additional software to make use of all its features. Users must ensure that their Windows installations are up-to-date, which can prove costly.
Low technical support
Windows's technical support can also be a problem. Microsoft is a large corporation, so it can be difficult for users to contact them when they have problems. Many users also find they have to rely on third party support when using Windows.
Conclusion
Windows is a well-known operating system with many advantages and drawbacks. Windows has many advantages, including its compatibility with a wide variety of hardware and easy connectivity to other devices. There are also a lot of games. Its high resource requirements, vulnerability to viruses and malware, potential for crashes and poor technical support are some of its disadvantages. Windows is still widely used and provides many benefits.
Read More: DailyNewsArea